Osho Birthday and Motivational Quotes: ओशो (Osho) एक आध्‍यात्मिक विचारक के तौर पर जाने जाते हैं. 11 दिसंबर, 1931 को मध्य प्रदेश के कुचवाड़ा में उनका जन्म हुआ था. उन्‍होंने पूरी दुनिया को अध्यात्म से जोड़ा. जन्‍म के समय उनका नाम चंद्रमोहन जैन था. उन्‍हें आचार्य रजनीश के तौर पर भी जाना जाता है. बाद में वह 'ओशो' के नाम से जाने गए. ओशो अपने क्रांतिकारी विचारों के साथ ही अपनी जीवन शैली को लेकर भी दुनिया भर में चर्चित हुए.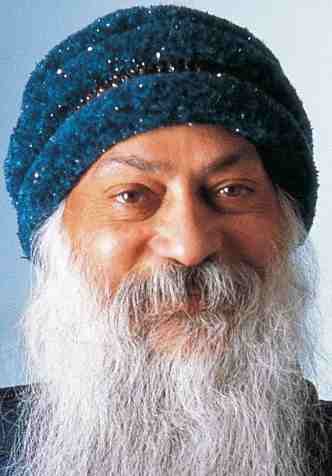 Bio
Real Name
Chandra Mohan Jain
Nickname
Acharya Rajneesh, Osho
Profession
Mystic, Spiritual Teacher and Leader of The Rajneesh Movement
Personal Life
Date of Birth
11 December 1931
Birth Place
Kuchwada Village, Bareli Tehsil, Raisen, Madhya Pradesh
Date of Death
19 January 1990
Place of Death
Pune, Maharashtra, India
Age (at the time of death)
58 Years
Death Cause
Heart Failure
Zodiac Sign
Sagittarius
Signature
Nationality
Indian
Hometown
Bareli, Madhya Pradesh
School
Not Known
College
Hitkarini College, Jabalpur
D. N. Jain College, Jabalpur
Sagar University, Sagar(Madhya Pradesh)
Educational Qualification
M.A. Philosophy
Family
Father– Babulal Jain (Sw Devateerth Bharti) (Mar 21, 1908-Sep 8, 1979)

Mother– Saraswati Bai Jain (Ma Amrit Saraswati) (Nov 23, 1913-May 17, 1995)

Brothers– Vijay Kumar Khate, Shailendra Shekhar, Amit Mohan Khate, Aklank Kumar Khate, Niklank Kumar Jain
Sisters– Rasa Kumari, Snehlata Jain, Nisha Khate, Neeru Singhai

Religion
Hinduism
Address
Osho International Meditation Resort, 17 Koregaon Park, Pune
Controversies
• The federal grand jury of Portland prosecuted him with his disciples for creating a conspiracy to evade immigration laws on 23 October 1985.
• Due to his involvement in the serious crimes of bioterror attack (food poisoning of 751 individuals in The Dalles, Oregon in 1984 and an assassination plot to murder US Attorney Charles H Turner in 1985, he was arrested with his sannyasins in October 1985 and was given ten- years suspended sentence with five years' trial and a $400,000 penalty, later he deported from the United States through an Alford plea bargain.
• 21 countries of the world denied him entry after his exile from the United States.
• He called orthodox Indian religions as dead with empty rituals and stated that the backwardness of India can be treated through capitalism, birth control, and science.
• His ashram defamed due to the Encounter group's therapies like physical aggression and sexual encounters between participants.
• Some foreign sannyasins of his ashram were also alleged for prostitution and drugs business.
• In 1970, the Indian government cancelled the tax-exempt status of his ashram and denied visas to those foreigners who wanted to visit his ashram in India.
• In May 1980, believing him to be an agent of the CIA, Vilas Tupe a young Hindu fundamentalist tried to kill him during one of his discourses.
• According to intellectual observers, his late seventies lectures were less focused intellectually and were more ethnic filled with dirty jokes to entertain the audience.
Girls, Affairs and More
Marital Status
Unmarried
Affairs/Girlfriends
Sheela Ambalal Patel or Ma Anand Sheela

Ma Prem Nirvano (Ma Yoga Vivek) (Allegedly)

Money Factor
Net Worth
$45 million (Rs.4.5 crore)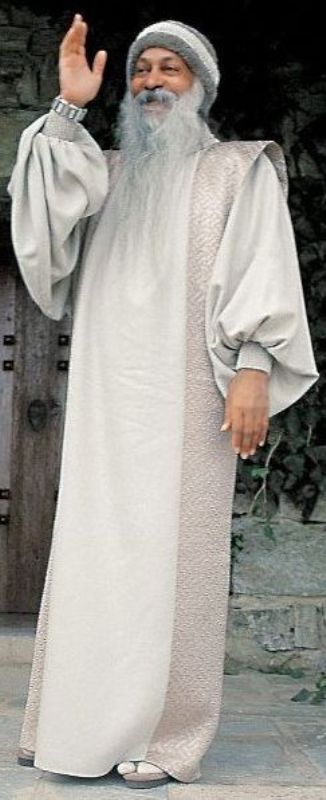 Some Lesser Known Facts About Osho (Rajneesh)
Did Osho smoke?: Not Known
Did Osho drink alcohol?: Yes
He was against the static belief systems of religious traditions and emphasized on meditation through his syncretic teachings that are welcomed by the new generation of the west.
Due to his open attitude towards human sexuality, he earned the name "Sex Guru" in Indian media and the "Rolls-Royce Guru" (because of his luxurious lifestyle) in the United States. 
His parents were Taranapanthi Jains and involved in a cloth merchandise business.
He grew up under the protection of his maternal grandparents till seven years old. According to Rajneesh, this period had a great impact on his personality because his grandmother kept him in the atmosphere of complete freedom without restrictions and they never compelled him to go after any traditional education.  
After his grandfather's death, he shifted to his parents' home in Gadarwara (Madhya Pradesh).
During his teenage, he was greatly affected by his grandfather's death and then the untimely demise of his cousin.
In his school days, he was a gifted student and a good debater.
Gradually, he accepted antitheism and developed an interest in hypnosis.
He was associated with the Indian Nationalist organizations named Indian National Army and the Rashtriya Sawayamsevak Sangh, but he left them soon.
At the age of nineteen, he joined Hitkarini College in Jabalpur for graduation and then shifted to D. N. Jain College, Jabalpur. 
Due to his disturbing argumentative nature, he was asked to leave classes but could come for the examinations.
Durin the free time in his college he did a job as an assistant editor in a local newspaper agency.
From 1951 to 1968, he attended as well as debated in the Sarva Dharma Sammelans (Meetings of all faiths) organized by the Taranpanthi Jain community in Jabalpur annually.
He opposed the decision of his parents to get married.
According to Rajneesh, on 21 March 1953, he got enlightenment under a tree in the Bhanvartal garden in Jabalpur.
In 1957, he completed his M.A. in philosophy from the University of Sagar and got the post of a teacher at the Sanskrit College, Raipur.
Considering him a danger to the moral character of his students, the Vice Chancellor of Raipur college asked him to get a transfer to some other college.
In 1958, he taught at Jabalpur University as a lecturer and then soon he was promoted to the post of a professor in 1960.
During the 1960s, he travelled whole India as a public speaker and a strong critic of Mahatma Gandhi, socialism as well as Hindu orthodoxy.
In 1962, he started the meditation camps at his Jivan Jagruti Kendra (meditation centres) that further expanded into the Jivan Jagruti Andolan (Life Awakening Movement).
He had to give resignation from his teaching post after a controversial speech during a tour in 1966.
In the Second World Hindu Conference in 1969, he stated that a true religion should teach the methods of enjoying life and criticised priests as motivated by self-interest.
In 1970, he expanded his mission through religious discourses and provided a new insight into the religious traditions and mysticism. 
On 26 September 1970, he initiated his disciples as neo-sannyasins. His secretary Laxmi Thakarsi Kuruwa was his first disciple who acquired a new name Ma Yoga Laxmi, she helped him financially to settle his movement. 
In December 1970, he shifted to Woodlands Apartments in Mumbai where he used to give lectures without travelling anywhere else.
In 1971, he acquired the title "Bhagwan Shree Rajneesh."
In 1974, he founded an ashram in Pune (presently named as Osho International Meditation Resort). From 1974 to 1981, where he held his discourses that could be recorded and printed for worldwide distribution. 
In 1975, many therapy groups from the Human Potential Movement adopted his movement. They also fetched a good amount of income for his ashram.
In Pune ashram, the day started with meditation following with his 90-minutes spontaneous lecture on religious writings and answering questions of the visitors. During the daytime, numerous meditation techniques and different types of therapies were being practised by the people, and in the evening Rajneesh used to converse with his disciples
On 10 April 1981, he entered a self-imposed silence for three and a half year. During this period he used to sit in his Satsang silently with music incorporated with spiritual works of Khalil Gibran (The Prophet), the details of Isha Upanishad, and other religious books.
On 1 June 1981, he went to the United States and stayed at the retreat centre at KIp's Castle in Montclair. During Spring 1981, his problem of Spinal disc herniation was treated by expert doctors and qualified physicians at St. Thomas' Hospital, London.
On 30 October 1984, he decided to break his public silence vow and from July 1985, he again started his public discourses.
In Rajnish's opinion, the real spiritual value can't be material poverty. To prove this point, he himself used to wear luxurious clothes, handmade watches and drove different Rolls-Royce cars daily in Oregon. 
In order to curb overpopulation, he advocated the legalization of contraception and abortion worldwide. According to him, the decision of having a child or not should be a medical matter instead of a political.
In September 1985, he held a press conference in which he called Sheela (his personal secretary) and her companions a "gang of fascists" and asked the US authorities to investigate the crimes committed by Sheela's group.
He stated that the crimes like an attempt of the murder of his personal physician, a bioterror attack on the inhabitants of the Dalles, and giving poison to the public officials, etc, are done by Sheela's group without his knowledge and consent.
He dismissed his title of a religious teacher on 30 September 1985. As a result, 5,000 copies of the Book of Rajneeshism, in which Rajneeshism was described as "a religionless religion," were burnt by his disciples.
In 1985, after his deportation from the US (due to his proved accusation of bioterror attack and an assassination plot against the US Attorney Charles H Turner), he could not enter many important countries of the world as the most of them denied him entry and ultimately he returned to Pune ashram, India.
He invented a new "meditation therapy" method named the "Mystic Rose" in which a person has to laugh for three hours daily for one week, then three hours of weeping daily in another week and finally three hours of silence daily in the last week.
The aim of his meditation technique was to create self-awareness instead of mechanical responses based on specific beliefs and expectations. For this, he innovated techniques- Dynamic Meditation, Kundalini (shaking) meditation, Nadabrahma (humming) meditation and several other meditation processes. Maximum of them were incorporated into different levels of physical activities leading to silence.
In November 1987, Rajneesh explained that during his confinement in the United States, the authorities gave him poison that created the problems of nausea, pain in extremities and further deteriorated his health.
From 1988, he started to focus on the Zen (a school of Mahayana Buddhism). 
In February 1989, he changed his title name "Bhagwan Shree Rajneesh" instead liked to call himself  Osho Rajneesh and all his trademarks were rebranded as Osho.
In April 1989, he gave his last speech and then started sitting silently in his discourses.
On 19 January 1990, he died due to a heart failure in his Pune ashram. His ashes were kept in the Lao Tzu House at Pune ashram.
He wrote over 650 books on all facets of human existence. They are based on his taped discourses and available in over 60 different languages. 
His creations have been kept in the Library of India's National Parliament, New Delhi.